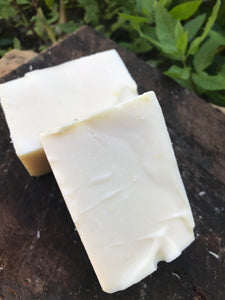 I cannot believe I forgot to put this one on the website. And it's a shame because it is simply one of the best honey scented soaps I have ever made! Seriously. And the fragrance out of the bottle didn't smell like how it turned out and I am SO GLAD I get to share this with you.

Plus, I included a healthy dose of local honey, so it's super gentle on the skin and LOVELY for all skin types.

Ingredients: olive oil, coconut oil, sustainably harvested palm oil, distilled water, castor oil, goat milk, shea butter, sodium hydroxide, fragrance & honey!